Product development
GRUPA INCO S.A., the owner of such brands as Ludwik, Buwi, Florovit, Azofoska and others, has been a part of the everyday lives of Poles for more than 65 years. This long market presence confirms the renown that attaches to our products and the trust shown in them by consumers. It is also a result of the actions that we undertake every day. To meet consumers' needs, our research laboratories are constantly carrying out development work on new products and improvements to existing ones. This research is carried out by qualified staff, who also cooperate with outside institutions such as industry organisations, universities and R&D centres. The recipes for all of the company's products are developed at the GRUPA INCO S.A. laboratories, located at the company's five production plants. The largest of these is the production plant in Góra Kalwaria.
At that plant, innovative product development is focused chiefly on washing-up liquids, dishwasher tablets and a number of products made in the form of pastes (including shoe, car, furniture and floor polishes). All the time we focus on researching the latest trends in these areas. We seek the best raw materials and technologies so as to create products to the highest international standards, which will leave our customers fully satisfied.
Our R&D laboratory employs highly qualified chemists with many years of experience, skilled at developing new products and designing improvements to existing ones. Over recent years we have expanded our range of Ludwik washing-up liquids. New scents have been introduced, and individual recipes have been enhanced with vitamins and plant extracts. Another innovative solution was the addition of jojoba oil and argan oil to our dishwashing lotions. A great success for the team was the development of recipes and the bringing into production of modern dishwasher tablets, including phosphate-free versions. Our group of specialists is able to answer the needs of even the most demanding consumers. We are therefore constantly developing recipes for new own brand products.
All of the products we develop have their functional and physicochemical properties tested using state-of-the-art control and measuring equipment.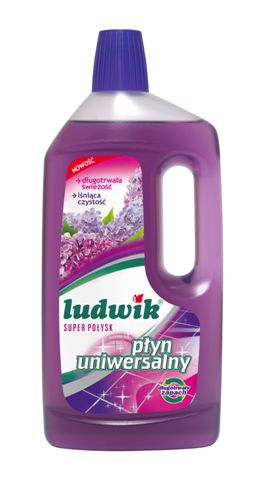 The recipes for the products manufactured at the production plant in Borów have been developed at GRUPA INCO S.A.'s own research laboratories.
The team of experienced specialists working at the Borów plant is continuously carrying out research to improve existing products and seeking innovative solutions for the cleaning of all kinds of surfaces. Our development work takes advantage of both the wealth of experience of our own experts, and that of the institutions with which we cooperate. We also strive constantly to expand our knowledge through participation in various types of specialist conferences and industry fairs.
Over the years, the products that we have designed and launched have undergone modifications to meet the needs of the market. These have covered all areas of our operations: the production of washing-up liquids, plant-based and synthetic office glues, engine stop leak treatments, and yeast hydrolysate used in the production of shampoos and hair conditioners.

Recent years have seen the development of cosmetic products, including plant-extract shampoos, shower gel, feminine hygiene gels and a wide range of liquid soaps, but above all the dynamic development and marketing of household chemical products, especially universal and specialised washing liquids, but also the increasingly popular dishwasher products.
Our research makes it possible to design products using ingredients that have a positive impact on the effectiveness of the cleaning process. We are systematically expanding the range of items that we offer by marketing new or improved products, adapted to meet the individual needs of our customers.
Every product that we design goes through a series of physicochemical and functional tests using the state-of-the-art equipment of our laboratory, meaning that we are able to offer customers a safe product that will always come up to their expectations.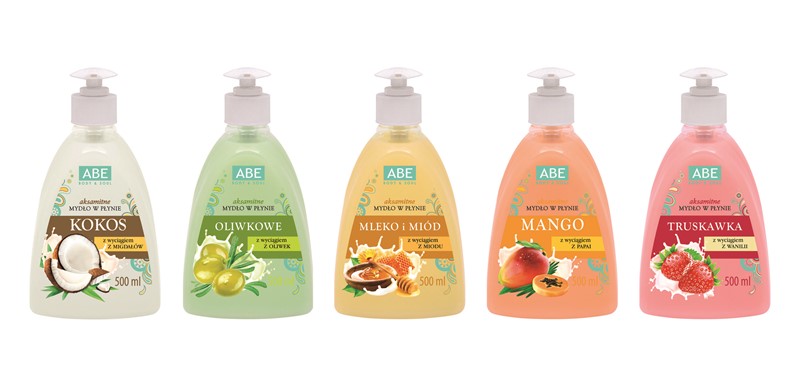 Production plant in Izabelin
Our cosmetics and pharmaceutical products are improved using our own research and patents.
Recipes and technologies are developed both at our own laboratory and in cooperation with outside specialist institutions. The products undergo dermatological, clinical and application testing. Recipes are designed making use of the latest technologies, taking account of the most recent trends in cosmetic ingredients. All products carry full documentation in accordance with European Parliament and Council Regulation 1223/2009 on cosmetic products, and with the GMP requirements.